Hannah Hodkinson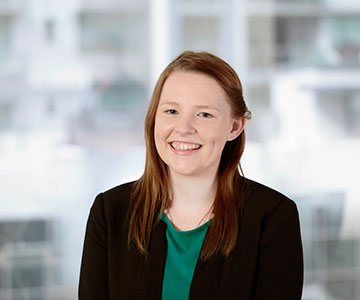 Data Analyst
I am the Junior Data Analyst in the Data Operations team, and have been with CANSTAR for six months. At the moment I, along with the rest of the Data Operations team, complete daily rate updates as well as take care of the inbox. I also have my own product area – deposits – and will be learning and completing some insurance ratings in the near future. As part of my employment, CANSTAR is also assisting me to gain a Certificate III in Financial Services. CANSTAR actively encourages all employees to continue learning and developing their career skills.
From the first day I could legally have a job, I started working part-time at Woolworths. I worked for five years predominantly as a checkout operator, although I did move around other areas of the store. When I graduated from high school in 2012, I went straight to university to complete a Bachelor of Education, but after a year I decided teaching wasn't for me and I decided to find a career that involved something I enjoyed – numbers. CANSTAR offered me a job that allowed me to keep growing and learning, and so far it has definitely delivered.
The Data Operations team manage hundreds of data entries for a wide range of over 20,000 products. Our focus is ensuring this huge amount of data is up to date, accurate and relevant at all times. The team is comprised of two sub-teams: Wealth, who are responsible for products such as superannuation and life insurance; and Banking and General Insurance, who are responsible for products such as home loans, health insurance and car insurance. Each year we undertake around 70 segment-based audits, each involving up to a hundred companies and their individual range of products. Keeping up with constant changes can be challenging but it's always exciting to learn something new!
Outside of work you can usually find me playing soccer. My position is left or right midfield. My other main interest is craft. I love making something from nothing, from the plain white cupboard I turned into a Tardis for my Dad for Father's Day to the Coke bottle shelves that are taller than I am.
The whole CANSTAR team has been very welcoming and even though the work can be full on and challenging, it is balanced out with a bit of fun, whether it is going out to lunch together to celebrate a team achievement or heading to Kingston Park raceway for the afternoon. I have achieved so much in such a short time and I am excited and appreciative of the opportunities that CANSTAR continues to offer me to keep developing my career outcomes.