Dominic Beattie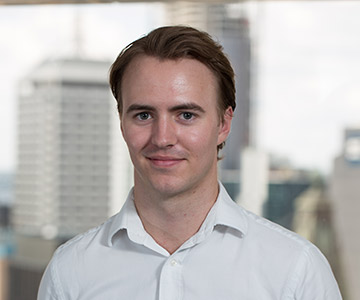 Graduate Financial Journalist
I am a Graduate Financial Journalist in the Communication team at Canstar, writing topical articles for both the Australian and New Zealand Canstar websites, across our range of financial products. There are so many different topics to write about, no day is the same. I could be writing about why the Australian dollar is falling one day and how to make the most of your travel insurance the next! My articles can take the form of guides, 'how to's, explanations, lists, media releases, analytical reports, or opinion pieces.
I hold degrees in Journalism and Business with a major in Economics, having graduated from the Queensland University of Technology in Brisbane. My role at Canstar is my first full-time job out of university. Prior to starting with Canstar, I undertook internships with Sky News, Brisbane Roar Football Club and Channel Seven News – all while working in a busy Nike store.
The Canstar Communication team is a devoted and creative bunch, all aspiring to help people make better financial decisions and consumer choices. We work really well together, thriving on the different ideas and passions each of us brings to the team.
I spend most of my weekends down on the Gold Coast enjoying the beaches, exploring the beautiful hinterland, and indulging myself at the fantastic variety of bars/cafes/restaurants. Like many Australians, I also enjoy many a BBQ in the great outdoors with friends and family. Sports-wise, I'm a mad Brisbane Roar fan and generally obsessed with all things A-league. I also don't mind the odd round of golf (but only when I'm playing well).
Canstar has been a welcoming work environment with many friendly staff readily willing to provide guidance and support. Every day at Canstar I am developing permanent skills and expanding my knowledge, particularly on financial matters, which I know will be valuable not only for my career but also for life in general. The advice I've learnt on everything from buying a house to managing a share portfolio will stick with me, helping me to make good decisions and always knowing how to take care of money matters.