David Lammey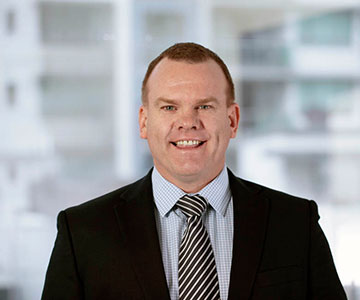 Group Executive, Distribution
I work with the great group of people in the Distribution Team who are responsible for all revenue generation in the business across both Australia (excluding Canstar Blue) and New Zealand. This includes the traditional parts of our business such as Banking Service Subscriptions, Award Endorsement Licensing and Data Services, as well as the exciting and relatively new field of Digital Monetisation.
My role is very much focused on ensuring that the other members of the Distribution team have exactly what they need to succeed in their roles. On a day-to-day basis this can entail working at an Executive/Strategic level right through to being on the ground operationally with my fellow team mates 'in the market'. I love this hands-on aspect of my role.
The Distribution Team are the custodians of one of the most valuable personal networks of key Product, Marketing, and Executive contacts in the financial services market in Australia and New Zealand. While it is our task to ensure that revenue targets are achieved, keeping this network fully engaged with the Canstar value proposition is at the core of what the Distribution team has to achieve.
I came from a functional background in Marketing, Sales and Customer Engagement, and have spent the last 12 years in commercially focused roles where I've been tasked with managing P&L's and key teams within rapidly growing mid-sized businesses of up to 250 staff.
I studied Business with a triple major in Marketing, PR, and Comms at Bond University when it first opened in the early '90s,  and I completed an MBA at QUT's Graduate School of Business at the end of 1999.
We have around 10 people in the Distribution team – all based in Brisbane, except for two colleagues who are located across the 'ditch' in Auckland, New Zealand. We are a focused and motivated bunch, each with our own set of individual strengths and abilities that we contribute.
The nature of our operational environment dictates that we need to be across a lot of quite critical and detailed information in a field which is ever-changing. Anecdotally, it would be fair to say that most of us get 'itchy feet' when we hit the inevitable lulls in our working week!
I have a beautiful family in my wife Paula and our two daughters. They certainly keep me busy, and I wouldn't have it any other way than to be spending my precious time with them. In terms of my interests outside of my family, I'm a keen fan of all sports, particularly the footy codes of League, AFL and Union. I love cooking and eating good quality food, enjoying a good red wine, and spending time in my garden with my two 'hounds' Bismarck & Cookie (who seem to spend most of their time destroying my garden…).
Canstar is a rapidly growing and constantly evolving business. This means I get to be challenged every single day, to work with people I admire and respect, and tackle our core purpose of helping everyday people make better financial decisions.