Adam Beu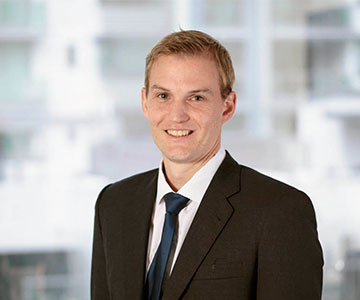 Business System Analyst
I am an Analyst in the Research team, operating in a supporting role for the other analysts. I have been part of the Research team for over five years and have recently transitioned to becoming the lead on the "Fix the Factory" project. This is providing me with business analysis and project management experience that would be hard to come by elsewhere.
I started at Canstar in 2005 as a casual in the Data Operations team while I was completing my Bachelor of Mathematics at QUT. After nearly four years as a casual, I left the company when I completed my degree, to join the QSA as an Analyst Programmer in a small team that calculated the OPs for all of Queensland's Year 12 students. This was only meant to be a three-month contract but I spent two years in the job. In 2010, I wound up back at Canstar in the Research team, where I have been ever since.
In the Research team, I provide support for the other analysts with their ratings projects, in addition to managing my own project to improve the ratings process and develop tools to improve ratings outcomes. As a research analyst, I have gained product knowledge that would not be possible anywhere else, across products ranging from deposit accounts and car insurance to agribusiness banking and credit card rewards.
I have many pursuits outside work that mostly revolve around sport, particularly Ultimate. I have represented Australia and have had the opportunity to travel to the USA, Philippines and NZ for international tournaments. These days my sporting injuries mean I don't play as much, and spending time with my young daughter takes up most of my time outside of work.
Having been a part of the company for so long, I have seen the company more than double in size. With growth on that scale, there have been many opportunities for staff to change roles or shift their responsibilities to better suit their talents and to provide further professional challenges. Canstar have been good at allowing me the flexibility to vary my working hours so that I can spend more time with my young daughter and save money on day care.