Pepper home loans are provided by Pepper Money. Pepper Money is a provider of home loans, car loans, personal loans, and mortgage broking services.
"We challenge the accepted." (Pepper)
Loan Options: What Pepper home loans offer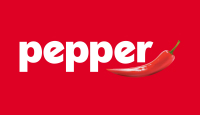 The inclusions below represent a selection of the features available with a standard Variable Rate home loan of $350,000 for an owner-occupier. CANSTAR is not making any suggestion or recommendation to you about this product. Please see our comparison tables for more details and information about products on offer from this provider and other home loan providers on our database.
Compare Home Loans with CANSTAR
Additional conditions may apply to different features. Please ensure that you read the product disclosure statement to determine all the current loan terms and conditions for the product you are considering.
Pepper Standard Variable Home Loan Features
(Pepper Money's standard variable home loan is known as the Essential Home Loan.)
Offset account (100% offset) available.
Redraw facility available.
Split loan facility available; max 4 splits allowed; no split loan application fee.
Mortgage is portable.
Repayments may be made weekly, fortnightly, or monthly.
Additional repayments allowed.
Lump sum repayments allowed.
Repayment holiday may be available if repayments have been made in advance.
Interest only repayments available for up to 5 years.
Minimum loan amount $100,000 – up to maximum loan amount $2 million.
About Pepper Money
Founded in 2001, Pepper Money is named after the cultural revolution that brought about the Age of Discovery. When the Silk Road, along which East and West traded back and forth, was blockaded by the Ottoman Turks of the Byzantine Empire, traders had to think along new lines. They created sea routes and many other innovations that have shaped life today. Pepper Money sees this as part of their story – creating new paths for people to access necessary finance products when traditional routes are not an option.
Source: Pepper Money
Pepper Money's efforts to support the Australian community are impressive. They sponsor several sports teams, community groups and charities including Salvation Army Oasis Youth Support Network and the OzHarvest CEO CookOff.
Compare Home Loans with CANSTAR
CANSTAR provides an information service. It is not a credit provider, and in giving you information about credit products CANSTAR is not making any suggestion or recommendation to you about a particular credit product. 
If you decide to apply for a credit card you will deal directly with the financial institution, and not with CANSTAR. Rates and product information should be confirmed with the relevant financial institution. For more information, read our detailed disclosure, important notes, and additional information.
Read the Comparison Rate Warning when comparing interest rates on home loans.
Written by: TJ Ryan