Mortgage House Home Loans
Mortgage House is a provider of home loans, personal loans, business loans, super funds, investment products, and insurance products.
"Award-winning lending specialist since 1986." (Mortgage House)
Loan Options: What Mortgage House home loans offer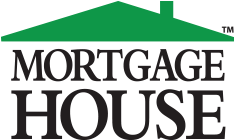 The inclusions below represent a selection of the features available with a Standard Variable Rate home loan of $350,000 for an owner-occupier. CANSTAR is not making any suggestion or recommendation to you about this product. Please see our comparison tables for more details and information about products on offer from this provider and other home loan providers on our database.
Compare Home Loans with CANSTAR 
Additional conditions may apply to different features. Please ensure that you read the product disclosure statement to determine all the current loan terms and conditions for the product you are considering.
Mortgage House Standard Variable Home Loan Features
Offset account available.
Redraw facility available.
Split loan facility available.
Mortgage is portable.
Additional repayments allowed.
Interest only option available.
Minimum loan amount $300,000 – up to unlimited maximum loan amount.
Source: Mortgage House
About Mortgage House
Mortgage House was founded in 1986 as a mortgage broker only, but in 2007 became a mortgage lender in its own right. It was created by Ken Sayer when he felt "dwarfed" by the large institutions he was working for and decided to build his own. The company achieved over 300% growth in its first year.
The company has home loan centres around Australia, from which they offer loans for first home buyers, renovators, refinancers, and more.
Mortgage House is proud to be one of Australia's most awarded non-bank lenders, having won more than 100 business and industry awards for excellence in products, technology, and customer service.
Compare Home Loans with CANSTAR 
CANSTAR provides an information service. It is not a credit provider, and in giving you information about credit products CANSTAR is not making any suggestion or recommendation to you about a particular credit product. 
If you decide to apply for a credit card you will deal directly with the financial institution, and not with CANSTAR. Rates and product information should be confirmed with the relevant financial institution. For more information, read our detailed disclosure, important notes, and additional information.
Read the Comparison Rate Warning when comparing interest rates on home loans.
Written by: TJ Ryan