Medibank Travel Insurance
Information correct at 21/09/16.
Medibank is a provider of travel insurance, health insurance, life insurance, and pet insurance.
"Making a big deal over a little time off: All part of Generation Better."
Policy Options: What Medibank travel insurance covers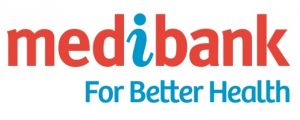 The inclusions below represent a selection of what is covered. Additional conditions may apply to different features. CANSTAR is not making any suggestion or recommendation to you about this product. Please ensure that you read the product disclosure statement to determine all the current policy options and inclusions for the product you are considering.
Compare Travel Insurance with CANSTAR
Domestic & International Comprehensive Policy
Personal liability: Covers up to $5 million.
Overseas hospital: Unlimited cover
Overseas dental: Unlimited cover.
Medical evacuation/repatriation: Unlimited cover
Travel delay: Covered up to $2,000 per adult.
Cancellation fee: Unlimited cover.
Luggage/baggage and personal effects: Covers up to $8,000 (per adult). Sublimits apply for different types of personal items, e.g. covers up to $3,000 for laptops.
Delayed luggage: Covers up to $750.
Loss of travel documents, credit cards and travellers cheques: Covers up to $5,000 (per adult).
Rental vehicle excess: Covers up to $4,000.
Accidental death: Covers up to $25,000.
Permanent disability: Covers up to $25,000.
Loss of income: Covers up to $10,000.
Optional extras at additional cost: Motorcycle or moped riding; snow skiing, snowboarding, or snow-mobile riding.
24-hour helpline.
Excess: Choice of excess applies for International Policy. Excess of $50 applies for Domestic Policy.
Annual Multi-Trip Policy
Designed for frequent travellers.
Comprehensive cover for 12 months, for trips up to 60 days long (international) or 30 days long (domestic).
Covers international and domestic travel.
About Medibank: Why choose Medibank
Medibank was founded in 1976, and in 2016 they celebrate their 40th birthday as an insurance provider.
At the time of writing, Medibank health insurance members receive a 10% discount on Medibank travel insurance premiums. As of 2016, Medibank is continuing their ongoing promotion, where travel insurance customers receive a free Global Roaming SIM Card.
Medibank members also receive some other great benefits:
How Medibank supports the community
Medibank Community Fund: Established in 2010, this fund distributes 1% (approximately $3 million per year) of Medibank's pre-tax profit to community funding grants, health research projects, and investment in Indigenous health and well-being.
Promoting fit and active living: Medibank is a major sponsor of the Australian Open (check out the hilarious WEPLAY video highlights), the Melbourne Marathon (hear from everyday Melbournites on "Why I Run"), Little Athletics Queensland, Wave Warriors Junior Surfing Challenge, Icehouse Ice Skating Rink, and City to Surf Perth.
How Medibank supports the environment
Committed to reducing own carbon footprint by setting annual carbon reduction targets, and only working with and supporting organisations that share this commitment.
Partnering with initiatives to protect the environment, such as 202020 Vision to achieve a 20% increase in green space in Australia's urban areas by 2020.
Compare Travel Insurance with CANSTAR