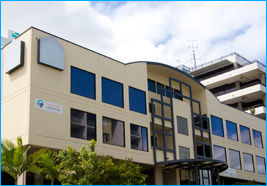 CANSTAR has been providing the anytime, anywhere internet based life insurance research tool AdviserInfo to licensed Financial Advisers since 1996. Our objective is to "make life easy" for Financial Advisers.
AdviserInfo has the ability to calculate + compare + research life insurance products from 13 different companies and their extensive product range.
Personal or online training and support is offered by our industry experienced and accessible risk team. We value feedback and regularly make improvements suggested by Advisers.
| | |
| --- | --- |
| | Online risk comparator and quotation system. |
| | Easily compare risk product features & premiums quickly. |
| | Includes all Australian Life Insurance companies. |
| | On-going updates for new product releases and changes. |
| | Web-based access from anywhere. |
Increase your sales by adding Life Insurance Quote calculators to your website.
Increase sales conversions
Increase online traffic
Improve customer satisfaction
Quote calculators are now available for:
Life Insurance
Income Protection Insurance
Trauma Insurance
TPD Insurance
Business Expense Insurance
Calculators are customised to suit your needs and website. And best of all, minimal involvement is required from your IT team.
To find out more or to organise a demonstration, call 07 3837 4100 and ask to speak to the Wealth Management team.
About our wealth management team
We are Risk specialists, working with the industry to ensure AdviserInfo integrates seamlessly into their business systems to deliver a faster, more accurate outcome.
We have expertise in:
Sales
Claims management
Adviser
Underwriting
Sales administration
Business development
Para-planning
Officer manager financial planning firms
Product development
Please contact our Wealth Management Team on 07 3837 4100 for further information.