Commonwealth Bank Business Banking
Commonwealth Bank (CommBank) is a provider of products for business including business credit cards, business savings and transaction accounts, business loans, merchant services, superannuation funds, and business insurance, as well as products for personal use.
"CommBank CAN."
CANSTAR congratulates CommBank on winning our 2016 Bank of the Year – Small Business Award. To find out what CommBank offers business owners and why they are this year's award-winning small business bank, read on.
Oh, and while you're here, we also research and rate banks for the Business Credit Cards star ratings, Business Loans and Overdrafts star ratings, Business Transaction and Savings Accounts star ratings, Business Life Insurance, and even Agribusiness. So you can be sure you're finding a bank that provides outstanding value for your business. Whether you're a sole trader, a small business, or an SME, it's worth taking a look at our ratings before choosing where to open a business bank account.
Compare Small Business Banking with CANSTAR
CommBank business banking features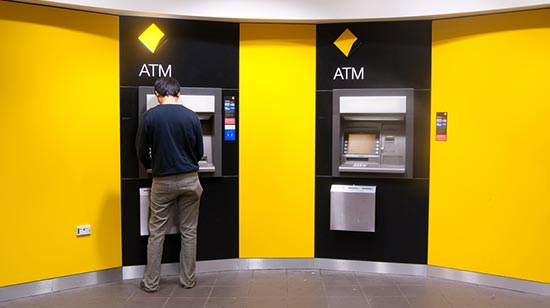 Business credit cards
CommBank's Business Awards Platinum credit card earns 3 points per dollar spent using the American Express card on the account. This is great for those businesses that can put a significant level of spending through their American Express card. It also earns 1 point per dollar spent using the MasterCard card.
Business loans
The Business Line of Credit from CommBank has been rated 5 stars for outstanding value in 2016. It is available for approved amounts over $50,000.
Business bank accounts
The Premium Business Cheque Account available with CommBank is a full-service transaction account designed to have no fee if a balance of $10,000 is maintained in the account. It offers 40 free non-electronic transactions per month, and offers interest on the balance over $5,000.
Institutional factors
Business owners can talk to a Business Banking Specialist over the phone 24/7. (For more details, see the website.)
Merchant services
CommBank's merchant services include Albert, a wireless eftpos payment terminal with a range of apps to help businesses. If nothing else, Albert is a cool looking device compared to other payment terminals.
Source: CommBank
Business development resources
Business insight tools available from CommBank include the BetterBusiness Insights Report, which turns payments and market data into personalised insights about your business. CommBank also offers the Future Business Index report, a quarterly survey covering business confidence and growth opportunities in 11 industries across Australia.
The CommBank website also features Business finance essentials, a set of learning guides complete with templates and checklists for those new to running a business.
Source: CommBank
Social enterprise funding
Youth focused businesses and organisations that work to inspire and empower young people may be eligible for Community Grants of up to $10,000 from CommBank. To apply for the next upcoming round of grants, visit the website.
The Commonwealth Bank also sponsors the Australian of the Day awards for everyday Aussies living extraordinary lives to make the world a better place. To nominate a business owner, visit the website.
Source: CommBank
Other business innovations
In terms of start-up innovation, CommBank has in 2015-2016 become the first bank to gain access to emerging technology and innovation from start-ups and tech businesses in Israel, by signing a memorandum of understanding with Israel's Chief Scientist in the Ministry of Economy.
CommBank also this year opened a new CommBank Innovation Lab in Hong Kong to connect customers, employees, and start-up communities to the latest FinTech developments.
CommBank runs annual innovation pop-up labs in Melbourne and London.
CommBank also supports women business leaders and business owners by sponsoring the Women in Focus networking comumunity. A new directory of women-led businesses was launched for the 2016 International Women's Day celebrations.
CANSTAR is an information provider and in giving you product information CANSTAR is not making any suggestion or recommendation about a particular product. If you decide to apply for a product, you will deal directly with a financial institution, and not with CANSTAR. All product information should be confirmed with the relevant financial institution. For more information, read our detailed disclosure, important notes and additional information.
About CommBank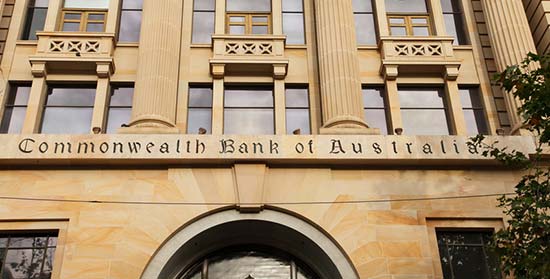 Founded in 1911 as the government bank for our young nation, the Commonwealth Bank of Australia or CommBank as they are now known, has for some time now been Australia's largest provider of financial services. At the time of writing, CommBank boasts more than 1,100 branches and 4,300 ATMs nationally.
The Commonwealth Bank of Australia Group employs around 52,000 people through brands including ASB (New Zealand), Bankwest, Colonial First State, CommInsure, CommSec, FirstChoice, and Sovereign.
CommBank's corporate and social responsibility focus is strongly on empowering Aussie youth and kids. They support the community through sponsoring organisations such as the Clown Doctors, providing $2 million in community grants every year to organisations that work for youth, running Start Smart educational workshops for kids and youth since 2007, and supporting Indigenous students with educational opportunities and mentoring. The Dollarmites Club started in 1928 and is one of the oldest and most well-known school banking programs for under 12s.
Source: CommBank
As for protecting the environment, CommBank has won several awards for their efforts to both reduce carbon emissions and disclose their progress regarding climate and sustainability. The latest? In 2016, the G100 Sustainability Index ranked the Commonwealth Bank of Australia Group 4th overall in the world, making it the most sustainable company in Australia and the most sustainable bank in the world. You can find out why by reading their 2015 Sustainability Report.
Compare Small Business Finance Solutions
To the extent that the information in this report constitutes general advice, this advice has been prepared by CANSTAR Research Pty Ltd A.C.N. 114 422 909 AFSL and ACL 437917 ("CANSTAR").  The information has been prepared without taking into account your individual investment objectives, financial circumstances or needs.   Before you decide whether or not to acquire a particular financial product you should assess whether it is appropriate for you in the light of your own personal circumstances, having regard to your own objectives, financial situation and needs.  You may wish to obtain financial advice from a suitably qualified adviser before making any decision to acquire a financial product.  CANSTAR provides information about financial products. It is not a financial provider and in giving you information it is not making any suggestion or recommendation to you about a particular financial product.  Please refer to Canstar's FSG for more information.
Written by: TJ Ryan
Image: LisaInGlasses | iStock