Written by: TJ Ryan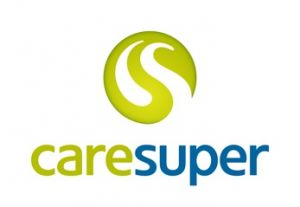 CareSuper is an industry superannuation fund and provider of superannuation products.
"The industry fund for professionals."
What CareSuper offers
The inclusions below represent a selection of what is covered. Additional conditions may apply to different features. CANSTAR is not making any suggestion or recommendation to you about this product. Please ensure that you read the product disclosure statement to determine all the current policy options and inclusions for the product you are considering.
CareSuper Personal Plan
12 managed funds available. Direct investment in Australian shares available.
Term deposits available.
Unlimited free investment switches.
Life insurance, TPD insurance, and income protection insurance available within super.
Online access to account details.
Financial advice available.
About CareSuper
CareSuper was founded in 1986 as an industry fund for professionals, run only to profit members.
Today it has more than 255,000 members across Australia, with more than 50,000 employers making contributions to CareSuper funds in 2014-2015.
Members with CareSuper can also benefit from discounted health insurance, free retirement and financial planning seminars, and low-cost home loans and banking products with ME Bank. Around 50 free super seminars are held every year.
How CareSuper supports the community
Annual fundraisers for breast cancer research include Mother's Day Classic fun run/walk, with many employees raising more than $10,000 each.
Supporting Women in Super (@WomenInSuper), a not-for-profit that is committed to improving access to superannuation for women.
How CareSuper supports the environment
In 2014-2015, CareSuper lowered their carbon footprint, recycled old PCs, servers and 55kg of other e-waste items, and decreased the running costs of their phones and computers with an IT infrastructure upgrade.