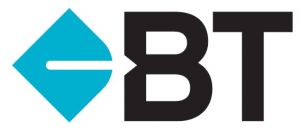 Written by: TJ Ryan
BT is a provider of superannuation, life insurance, investment products, and financial advice.
"Be inspired and #GetMoving with BT."
What BT superannuation offers
The inclusions below represent a selection of what is covered. Additional conditions may apply to different features. CANSTAR is not making any suggestion or recommendation to you about this product. Please ensure that you read the product disclosure statement to determine all the current policy options and inclusions for the product you are considering.
BT Super For Life
5 managed fund investment options available. Unlimited free investment switches.
Life insurance, TPD insurance, and income protection insurance available within super.
Online access to account details
Financial advice available.
About BT
BT was founded in 1969 as the Bankers Trust to help Australians create and manage wealth, as the Australian subsidiary of the Bankers Trust Company of New York. Today, BT is part of the BT Financial Group, which is the wealth management arm of The Westpac Group.
Prepare magazine by BT is available for the public online and covers superannuation, investment, and insurance topics. They also have a series of 'Prepare' video interviews available on YouTube.
BT also has a mobile app for its customers, and the Panorama app for its financial advisers. Their Adviser View website allows customers to search for financial advisers in particular locations and areas of expertise, and give reviews of the advice experience they receive.
How BT supports the community
How BT supports the environment