About Insure Me Now Direct Life Insurance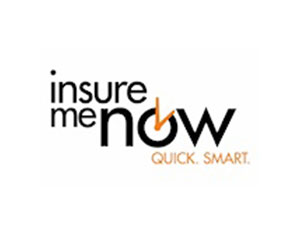 CANSTAR has researched and rated 32 Direct Life Insurance products from 28 insurers to determine who offers outstanding value for money, and we are pleased to congratulate 

Insure Me Now

on an outstanding achievement.
For the third year in a row, Insure Me Now has won the CANSTAR Award for Outstanding Value Direct Life Insurance – an excellent achievement!
Compare Direct Life Insurance Policies with CANSTAR
Why Insure Me Now is a winner
Insure Me Now has been awarded 5 stars for 12 profiles out of the 20 that we consider with the other 8 being awarded 4 stars.
2016 has seen Insure Me Now take out the Canstar award for the third year in a row, with an impressive list of product features including an effortless online application process, no hidden pre-exiting condition exclusions and life insurance that doesn't expire – as long as you pay your premiums you keep it for life.
They provide an array of great features including the indexation of the sum insured, which means your sum insured amount increases each year by about 5%.
Cover applies 24 hours a day worldwide, meaning you are still covered while travelling overseas.
A funeral benefit of $10,000 is paid, so that your family does not have to pay for your funeral if you should pass away.
A terminal illness benefit of equal to the life sum insured is offered if you are diagnosed with a terminal illness. This can assist with costs such as paying medical bills, pre-paying funeral costs, and paying off a mortgage or other debts.
TPD cover is available as a rider (an optional extra).
Trauma cover is available as a rider.
There is an online application process available for applying for insurance.
Insurance claims can be initiated over the phone with support available to assist with the completion of any forms.
The inclusions mentioned represent a selection of what is covered. Additional conditions may apply to different features. CANSTAR is not making any suggestion or recommendation to you about this product. Please ensure that you read the product disclosure statement to determine all the current policy options and inclusions for the product you are considering.
Please note that CANSTAR is an information provider and in giving you product information CANSTAR is not making any suggestion or recommendation about a particular credit product. If you decided to apply for a loan, you will deal directly with a financial institution, and not with CANSTAR. Rates and product information should be confirmed with the relevant financial institution. For more information, read our detailed disclosure, important notes, and additional information.
About Insure Me Now
Founded in 2012 in Sydney, Insure Me Now was created to provide simple,
Founded in 2012 in Sydney, Insure Me Now was created to provide simple, affordable, and easy to understand life insurance protection products for Australians.
Insure Me Now is 100% Australian owned and operated, and the team is supported by insurance professionals including group insurance specialists with more than a decade's experience.
Insurance products offered by Insure Me Now are underwritten by Hannover Re Group, one of the largest life reinsurers in the world. Hannover's life insurance business has been operating in Australia since 1958.
Think life insurance is a slow process? Go to their website and see how quick and easy it can be www.insuremenow.com.au
Compare Direct Life Insurance Policies with CANSTAR